Only Premium Quality & Free Delivery * at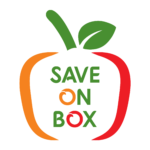 Wholesale Produce Supplier & Distributor
For more information please contact us at info@saveonbox.ca
Save On Box is a fresh produce and fresh fruits supplier and distributor. We are a local company with national reach and enduring relationships with growers, customers and suppliers.
We source and deliver the highest quality fresh produce most efficient way to many businesses and organizations such as restaurants, juice bars, cafes, corner stores, schools, hospitals, local community kitchens etc.
No room to store your bulk produce for your business due to space constraint – no worries- we delivering multiple times in a week* for your convenience
Earn $50 credit on your invoice by referral program - ask us how ?
Honestly the service was unreal. Most product is absolutely tasty, lots of edible choices, worth the price and there is absolutely something for everyone.
Great prices. Great staff. Great Products. I was very happy they delivered within 30min. The black mamba was the best! Highly recommend Sobaked.com